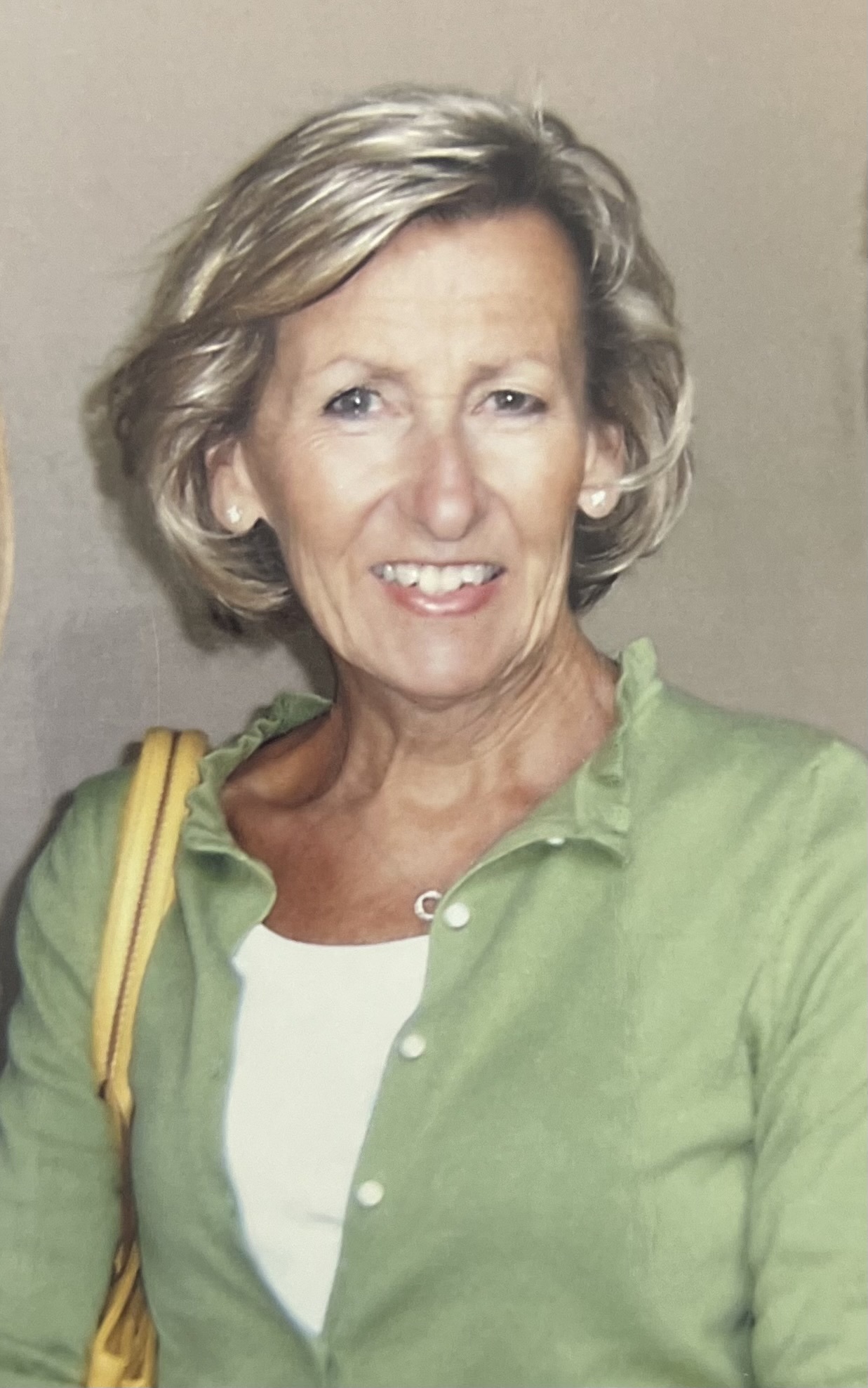 Obituary of Suzanne G Crump
Please share a memory of Suzanne to include in a keepsake book for family and friends.
Suzanne G. Crump Suzanne Gay Crump passed away peacefully on July 31, 2023 at the age of 77 in Hollister, CA. Suzie was born on July 30, 1946 to Milton and Charlotte Holm in Alameda, CA and was raised in Walnut Creek, CA. She is survived by and was most proud of her daughters Lisa Guerra of Hollister and Amy Miller of Rocklin, CA, son-in-laws Jason Guerra and Norm Miller and grandchildren Marcus Guerra, Ava Guerra, Alyssa Miller, Henry Miller. Suzie is also survived by her sister Carolyn Holm of Walnut Creek and her family. Before graduating from San Jose State with a BA in sociology she married, Hollister local, Robbie Crump and moved to Hollister in 1967. She was a resident of Hollister for 56 years and had a deep love and gratitude for San Benito County where she raised her family, worked and volunteered. She worked for her mother-in-law at the clothing boutique The Watering Trough in San Juan Bautista before working in the display advertising department at The Freelance for several years. She helped create two other local newspapers The Pinnacle and The Sun before turning her attention to more creative endeavours. She started a catering company with a dear friend called Flavors and a wedding consulting business and worked for a life long friend at Designers Loft before starting Timber & Textiles, a home décor and furniture retail store on San Benito Street with her daughter Lisa. She also coordinated banquet events at Ridgemark Golf and Country Club before retiring. For 51 years Suzie volunteered for Childrens Home Society/Kinship Center/Seneca which raises money for adoption services in San Benito County. She was a board member and chair-person for most of those years and enjoyed co-chairing the annual Wine & Food Tasting event. She also volunteered at the San Benito County Fair as the chair-person of the Quilts and Clothing Departments for 10 years. In 2009 she received the San Benito County Philanthropist of the Year award. Known for her creativity and thoughtfulness, Suzie enjoyed making personalized needlepoint ornaments, homemade gifts and handmade cards for family and friends. She also spent time sewing, quilting, gardening, cooking, and making apricot and olallieberry jam annually. She had a passion for home decorating and gathering people to her home for 'Martha Stewart' like meals and events. Being fit and healthy was a priority so neighbors in Ridgemark would see her walking her usual 5-10 miles a day. Suzie is lovingly remembered by everyone that knew her as stylish a ray of sunshine, a loyal friend, and an amazing grandmother and mother. She lived by her goals that she wrote by hand on a large chalk board that hung in her kitchen: Respect Yourself and Others, Have a Positive Attitude, Be Happy, Be Joyful, Be Kind, Be Thoughtful, Be Considerate, Everyday "Make Someone Happy!", Be Strong, Be Confident, Be Positive, Be Brave, Have Courage, Live Healthy, Be Fit, Be Active, Be Energetic Walk, Be Thankful, Be Grateful, Appreciate, Be Responsible, Be Helpful, Volunteer, Contribute, Inspire, Share, Be Giving, Make Good Use of Your Time, Ask Yourself "Were you Useful Today?", Have Harmony, Have Balance, Have Wisdom, Be Organized, Learn from Yesterday, Live for Today, Hope for Tomorrow, Have Patience, Be Calm, Be Peaceful, Love, Be the Best That You Can Be!
Share Your Memory of
Suzanne
870 San Benito Street | Hollister, California | 95023
Phone: (831) 637-3757 | Fax: (831) 637-8959 | Email: Grunnagles@gmail.com
Office Hours:
Monday - Friday
8:30 AM to 4:00 PM
On Call 24/7