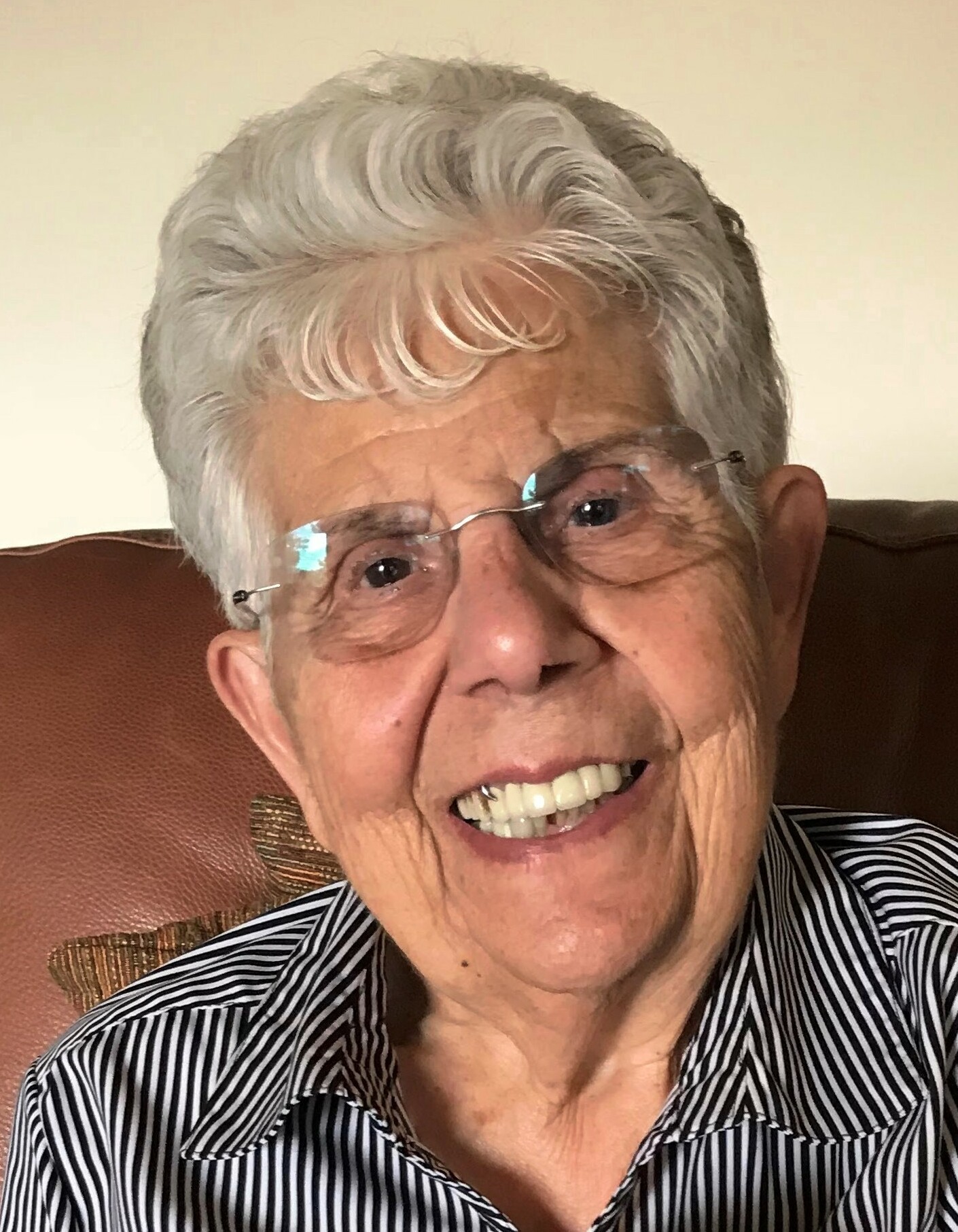 Obituary of Gloria Nataline Ruiz
Please share a memory of Gloria to include in a keepsake book for family and friends.
Gloria Nataline Ruiz passed away in Gilroy, California on March 12, 2022 at the age of 95 years. Gloria was born in Sault Saint Marie, Ontario, Canada on December 20, 1926. A proud Canadian Italian, Gloria immigrated to the United States in the late 1940's and shortly thereafter met and fell in love with her future husband, Jesse Ruiz. Together they had 2 sons, Jesse and Philip, and operated Fashion Cleaners for more than 45 years in Hollister. She loved cooking, retelling jokes, and spending time with her family and friends. She had a remarkable gift for conversation and human connection, socializing with friends and relatives near and far for hours each day. She had an immense capacity for love, and never hesitated to express her affection to everyone in her life. She will be dearly missed by all. She is survived by her son, Philip Ruiz, daughter-in-law Lucy Ruiz (Jesse), sister Evelyn Jensen, grandchildren Rachel (Byron), David (Niyoshi), and Sarah, great-grandchildren Sofia, Julian, Maya, and Ren, and several nieces and nephews. Gloria was preceded in death by her husband Jesse, her son Jesse, sisters Marianna Ianni, Vera Genetti, Mofalda Pascottini, Ida Bisceglia, Irene Carbone Mosso, Argesa Buscarini and Lucy Scarfone, brother Frank Mantello, and her parents Frank and Carmella Mantello. In lieu of flowers, the family requests that donations be sent to the charity of choice. Private graveside services will be held and a memorial service will be held at a later date to be announced.