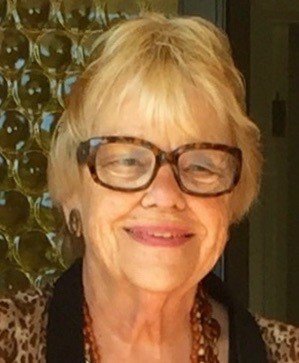 Obituary of Patricia Curtis Ward
"When I die I want my ashes spread in the ocean at Sand Dollar Beach… heck, maybe I will finally learn to swim." This quote summed up the humor and honesty of Patricia Jean Curtis Ward aka Ol' Patty. Born in Kansas City in 1934 to her parents, George and Mildred Curtis. The family moved to Hollister, California when Patricia was just 9 months old, where eventually two more siblings, Gloria and Beverly, would be welcomed into the world. She was raised in Hollister and then as a young adult lived in various locations around the country. She eventually returned to Hollister where she resided until the time of her passing on August 10th, 2021 at the age of 87. During her 87 years, she would leave a lasting impression on not only the town, but also everyone she ever encountered. Known to many in Hollister as a "second mother" because she cared for and nurtured children in her daycare at 706 Central Avenue for three-plus decades. Ol' Patty knew no strangers. Her magical personality was intoxicating to everyone, young and old. When Patricia was talking to you…it was as if you were the only person in the room. Her personality wasn't the only thing with flare. Her eccentric outfits were unique, to say the least, and had such vibrance they would have made Liberace envious - Patricia lit up a room. She was described by her abundance of friends as a "mentor, a confidant, and a rock." Patricia would always lend an empathetic ear to anyone who was struggling and advise with her quintessential, loving honesty. Ol' Patty was a dedicated community member until the end of her life. She participated in "Mothers Club" at Sacred Heart School, ran the snack bar at Andy Hardin Football Field, and served on the San Benito County Board of Education for 43 years. Patricia loved her town and being of service to the folks that occupied it. After retiring from her home daycare business, she sold antiques in San Juan Bautista. Patricia loved old things and reveled in their timeless beauty and unique history. She also loved to craft and the art of it was therapeutic to her soul. Patricia spent countless hours in her crafting room at home. There, she would grip her glue gun, and bedazzle anything and everything she could get her hands on. From bottle caps to shards of beach glass to broken pieces of jewelry. Taking what others would consider a mundane object, seeing the pure beauty in it, and making it special. She saw the best in people and celebrated who they were no matter what they did. Wanting others to find their purpose in life and constantly reminding them, "Whatever makes you happy… just do that!" Patricia was a daughter, a sister, a mother, an aunt, a cousin, a grandmother, and a great grandmother. She is survived by her two loving sisters, Gloria Volosing and Beverly Lemos, along with her five children and their spouses, Kimra Seminario (Fred), Kevin Ward, Kelly Ward, Kip Ward (Megan), and Kirk Ward (Heather). Ol' Patty, you were an inspiration to all of us and you will be more than missed. Even though you have passed on, for all of us, your spirit and distinctive character will forever be cemented in our memories. For that… WE LOVE YOU AND WE THANK YOU! Godspeed. Please help us celebrate Patty's amazing life on August 26th at 4:30 PM at Bolado Park. We look forward to seeing everyone there.
Celebration of LIfe
4:30 pm - 6:30 pm
Thursday, August 26, 2021
Bolado Park
9000 Airline Hwy.
Tres Pinos, California, United States