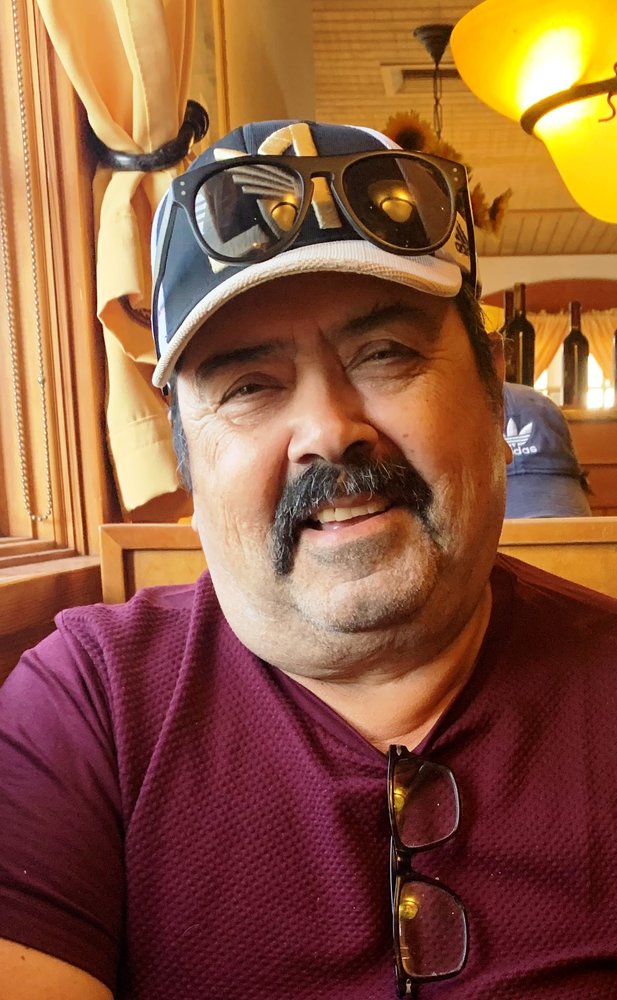 In Memory of
Miguel Flores Diaz
1954 - 2019
Obituary of Miguel Flores Diaz
Miguel Flores Diaz passed away suddenly at his Riverside, California residence on Friday, November 15th, 2019 at the age of 65 years.
Miguel Flores was born September 29, 1954 in El Salitre, Durango, Mexico to Filemon Flores and Isidra Diaz. He was the second eldest of 13 children and eldest son. He immigrated to the United States in 1970 settling in Hollister, California. He met his wife Graciela Flores in 1979 and they married December 23, 1979. They remained married for 39 years until his passing. They had three children; Yasmin and twins Miguel Jr. and Aldo Flores. He worked for Christopher Ranch for over 20 years before relocating to Southern California. Although he moved to Riverside, CA in 2005, Hollister was always home. He enjoyed gardening and watching his beloved Dodgers, but most importantly spending time with his family.
He is survived by his wife and three children; his brothers Juan, Filemon , Isidro and his sisters Herlinda, Beatriz, Maria, Margarita, Paula, Veronica, Ignacia and Maria de Jesus along with countless cousins, nieces and nephews. He is preceded by his sister Isabel Flores who passed in April of 2019.
Visitation will be on Thursday, November 21st at Grunnagle-Ament-Nelson Funeral Home from 1:00 p.m. to 8:00 p.m. with the recitation of the Rosary at 7:00 p.m.
On Friday, November 22nd, family and friends will meet at Sacred Heart Church at 11:00 a.m. for a Mass of the Resurrection. Interment will follow at Calvary Cemetery
Share Your Memory of
Miguel
870 San Benito Street | Hollister, California | 95023
Phone: (831) 637-3757 | Fax: (831) 637-8959 | Email: tmgan@att.net
Office Hours:
Monday - Friday
8:30 AM to 4:00 PM
On Call 24/7