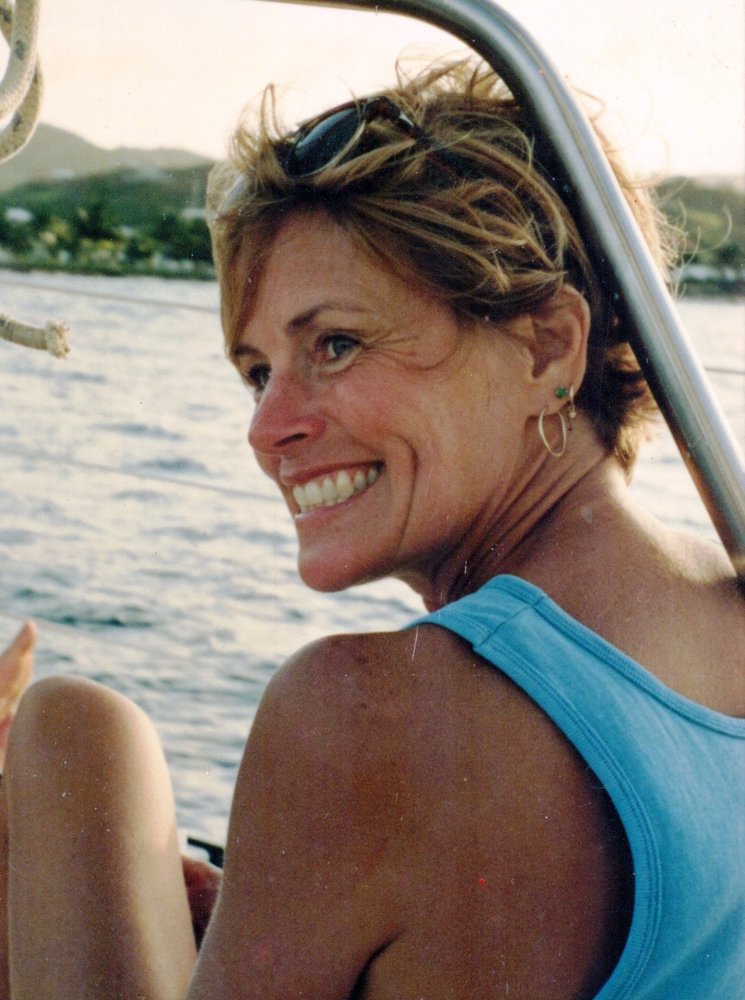 In Memory of
Nancy Ann Hicks
1945 - 2019
Obituary of Nancy Ann Hicks
Nancy left us on September 29th, 2019 at the age of 73 years.
She is survived by her four children and six grandchildren – also by her sisters, nieces and nephews who are sprinkled from California to Florida.
Nancy had many adventures in her life – being born in Utah, raised in Cheyenne, then making her way to Stockton where she met and married Richard Freitas and then moved to Santa Clara where they had their four children.
"When we were little, Mom ground the wheat to make the flour to make the bread – literally. There was always the homemade wheat bread. In our lunches, it was with peanut butter, bananas and honey…. of course we wanted white wonder bread like the other kids, heh!
She was adept at sewing too, and made us matching outfits (when it was still cool), she cut our hair, insisted on us having a hot breakfast each morning before school – Captain Crunch was only for Saturday mornings, sent us to camp, licked ice cream off our faces, spanked us with a wooden spoon (when we heard that drawer in the kitchen open and rattle, we ran!), she threw us in the pool and taught us to swim – learned real fast.
Eventually she had to join the work force where she was an executive secretary, sometimes supplemented with waitressing and then later bookkeeping. She was into health and fitness, a runner, and was an avid reader and writer, had an admirable vocabulary which made her scary at scrabble. She loved the ocean, the beach, sailing, diving, theater and ballet.
She lived in southern California, San Francisco, San Jose. She was fortunate to get to travel to the Caribbean, Australia, Mexico. She happened upon a "barefoot cruise" vacation to the Virgin Islands and decided to stay on St. Croix for oh 7 or 8 years… While away, she was quite the sailor, snorkeler and diver. We once dove the pier at Christiansted and spotted seahorses in their natural habitat, and on shore in real time, watched baby turtles hatch, dig out of the sand and make their dogged way to the surf (some of them got a helping hand – how could we not?) She survived Hurricane Hugo in September 1989, but then found herself adopted by a stray dog who she promptly named Hugo. Finally, at the birth of her first grandchild, she had a yearning for home and moved to Hollister, California.
Did we mention her email was featured TWICE in one week on the Bill O'Reilly/O'Reilly Factor show on Fox News? Everyone should have their "10 minutes of fame"!
In recent years, she tended to live a solitary and quiet life, happy to be close to family, tinker around her home, and tend her garden and grow the most beautiful vegetables. A great night out was with family, pizza and a wicked scrabble game…
In keeping with her wishes, her services will be private with family. We'd like to thank everyone for their well wishes and kindnesses.
Share Your Memory of
Nancy
870 San Benito Street | Hollister, California | 95023
Phone: (831) 637-3757 | Fax: (831) 637-8959 | Email: tmgan@att.net
Office Hours:
Monday - Friday
8:30 AM to 4:00 PM
On Call 24/7