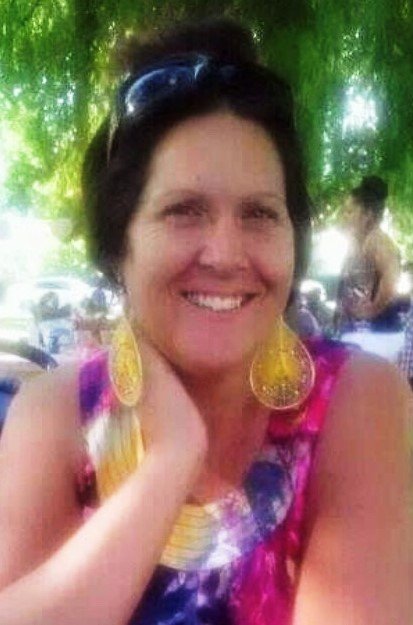 Obituary of Rebecka E. Mendez
Becky Mendez died August 5th after a short illness. She was 57.
Becky, while always devoted to her family, found the time to go back to school. She earned her degree in accounting. She also found the time to win a bowling trophy or two. But her kids and family were definitely number one in her heart. If you opened a dictionary and looked up "mama bear" you would see a picture of Becky.
Becky is survived by her husband Nick Mendez; her children Greg (Lily) Larios, Yvette Larios, Vanessa (Russell Brister) Larios, Mariah (Gabriel Ornales) Larios, Christopher (Dez) Larios, Fred (Shawnte) Larios; her grandchildren, Alyssa, Greg, Jessalyn, Manuel, Esiah, Alexis, Javier, Zylah, Loveina, Roman, Raul Jr, Marissa, Lilliana, Nathanial, Nevaeh, Michael, Rebecka, Alejandro, Mariah, David, Daniel and Dalicia; she is also survived by her brother and sister Randy Nixon, Lori (Rey) Valdez; nieces and nephews: Walter (Anne) Nixon, Wendy (Bryan) Southwood, Bryan Daniel, Grayce, Nathan, Blake, Alicia, Nikita, her Aunt Cathy (Becky) Orlando-Gomez, Uncle Larry (Tracy) Gomez; in addition to other aunts and uncles and numerous cousins.
She was preceded in death by her mother Frances Manus, her father's James Nixon and James Manus. And her husband's Steve Zamora and Greg Larios.
Her memorial service will be Saturday August 10, 2019 at Hillside Christian Fellowship, 281 San Felipe Rd Hollister, CA 11:00 am. Followed by a reception and potluck at the Seventh Day Adventist Church 2121 Sunnyslope Rd, Hollister, CA 1:00 p