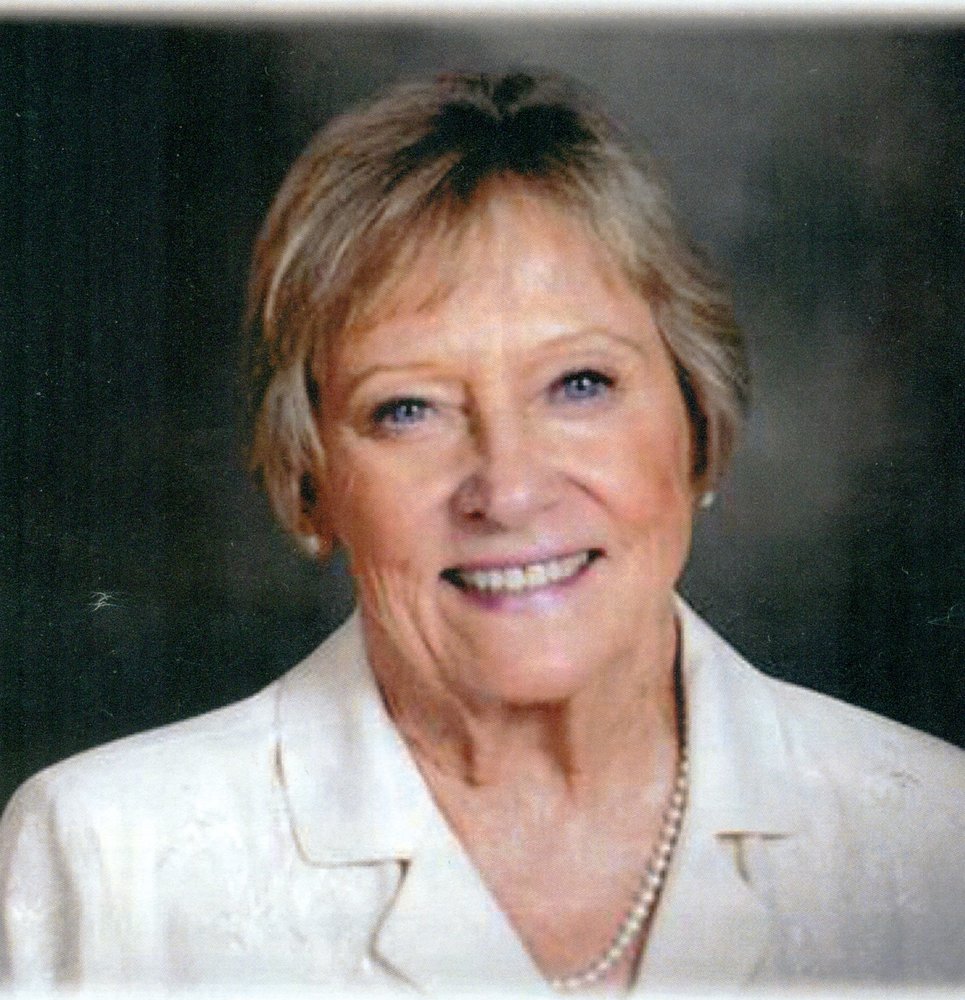 In Memory of
Ruth Elaine Myers
1937 - 2019
Obituary of Ruth Elaine Myers
Ruth Elaine Myers passed away unexpectedly in Hollister, California on Saturday, May 4th, 2019 at the age of 82 years.
Ruthie Elaine Myers was a lover of her life in Christ. She had an unmatched love of her
husband Richard of 62 years. She had immense love and passion for her family. She was a committed friend to anyone who crossed her path. She was the sweetest, most gentle spirit, who loved big and unconditionally. Her strength endured through her gentleness. To know her was to experience her contagious laugh and funny sense of humor. She made life fun, never complaining, always finding the blessings. She baked the best cookies you've ever tasted for any and all occasions. It was yet another way of her saying, "I Love You". She will be forever missed and never forgotten, as we all have a part of her in each of us! If she could speak now she would say, "I love you a circle", my love for you is never ending. Her legacy will be forever enduring.
"He will wipe away every tear from their eyes, and death shall be no more, neither shall there be mourning, nor crying, nor pain anymore, for the former things have passed away." Revelation 21:4
Ruthie's Family
Husband of 62 years, Richard
Children, grandchildren and great grandchild-Jeff, wife Amanda, Sarah, Husband Charles and baby Ezekiel
Beth, husband Uwe, Christof, wife Lindsey and baby (due end of July), Kirsten, Kayla and Cameron (soon to be husband June 1st)
Timothy, wife Amy, Katrina, Hannah and Nicolas
She is also survived by her brother Melvin "Mel" Anderson and his spouse Bonnie Anderson of Ottumwa, Iowa.
Our family would like to extend our most grateful thanks to extended family, the church family, devoted friends all whom Ruthie cherished to her core! She loved each of you with all of her heart.
Our family suggests contributions of any kind to mom's favorite charity, where she volunteered for over a decade: Hollister Pregnancy Center (831) 637-4020
https://hollisterpregnancycenter.com/donate/
"Trust in the Lord with all of your heart lean not on your own understanding; in all your ways acknowledge Him, and He will make your path straight." Proverbs 3:5
To send flowers to the family of Ruth Myers, please visit Tribute Store
Share Your Memory of
Ruth
870 San Benito Street | Hollister, California | 95023
Phone: (831) 637-3757 | Fax: (831) 637-8959 | Email: tmgan@att.net
Office Hours:
Monday - Friday
8:30 AM to 4:00 PM
On Call 24/7