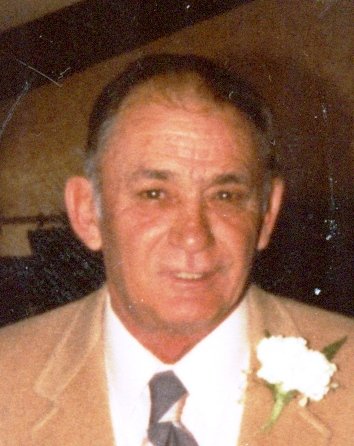 In Memory of
Jerry Scagliotti
1926 - 2018
Obituary of Jerry Scagliotti
A life-long resident of Hollister, Jerry Scagliotti, age 91, passed away peacefully on May 12th, 2018. He is survived by his sons, Rob (Sharon, John, Samantha) and Tim (as well as his special buddy "Rose"). He was predeceased by his beloved wife of 51 years, Betty.
Jerry was a retired farmer who provided advice and support to his sons. He was a member of SIRS; a 50 year member of the Boosters Club; Knights of Columbus and a life member (55 years) of the Hollister Elks Club. Jerry also proudly served in the U.S. Navy during WWII.
Jerry enjoyed a wonderful zest for life. His bright smile and great sense of humor touched all who knew and loved him. The family would like to acknowledge the care, comfort and kindness provided by Esperanza (Hope) Torres and Paulette Patino; as well as the staff of Mabie Northside for their support and compassion.
Services, preceded by the Rosary, will be held on Wednesday, May 23rd at 10:00 a.m. at Grunnagle-Ament-Nelson Funeral Home. Inurnment will follow at Calvary Cemetery.
A reception will be held at Paine's Restaurant following the service at Calvary Cemetery.
Donations are preferred to Mabie Skilled Nursing Facility, Northside - c/o the funeral Home.
Share Your Memory of
Jerry
870 San Benito Street | Hollister, California | 95023
Phone: (831) 637-3757 | Fax: (831) 637-8959 | Email: tmgan@att.net
Office Hours:
Monday - Friday
8:30 AM to 4:00 PM
On Call 24/7