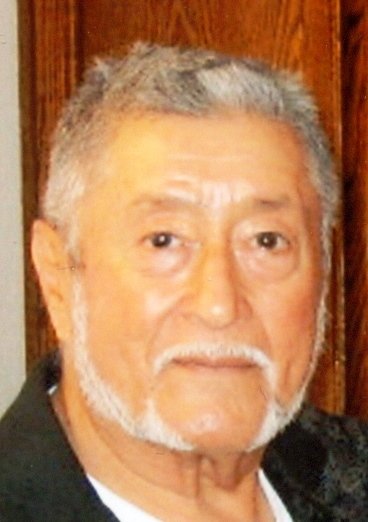 Obituary of John Sanchez
John was born June 24, 1932, to Heralico and Evarista (Casas) Sanchez
in Hollister, California. John attended local schools, then went to work
for Tipton Garage before enlisting in the Air Force in 1949. He served
his country honorably and was very proud of that time. After his
service, he was employed by Highway Garage and Tony Lomanto
Trucking as a truck driver. He enjoyed taking his wife and sons out on
the road with him when he had the chance. After he retired from
driving, John kept busy with his orchards and watched his family grow.
John was a member of the 75th Depot Wing (Air Force). He enjoyed
spending time with his family and attending family gatherings especially
when a game of cards was started. John liked watching the Raiders and
was an avid boxing fan. He loved sharing stories with his children and
grandchildren and reminiscing with family and friends.
John married Eva Gonzalez on February 9, 1958. They just celebrated
their 60th wedding anniversary. He is survived by his wife Eva, his son
John Lenard and wife Cindy, son Tim and wife Melinda, son Andrae all
of Hollister, five grandchildren Tyler Sanchez (Lindsey), Alex Sanchez
(Brianna), Jordan Sanchez, Ethan Sanchez and Katheryn Sanchez (Chris),
great grandsons Jacob Sanchez, Trent Sanchez, HudsonSanchez and
awaiting the arrival of first great granddaughter Amelia Sanchez.
A burial service will be held on Wednesday, May 2, 2018 at 11:00 a.m. at San Joaquin Valley National Cemetery, 32052 W. McCabe Road, Santa Nella, CA 95322