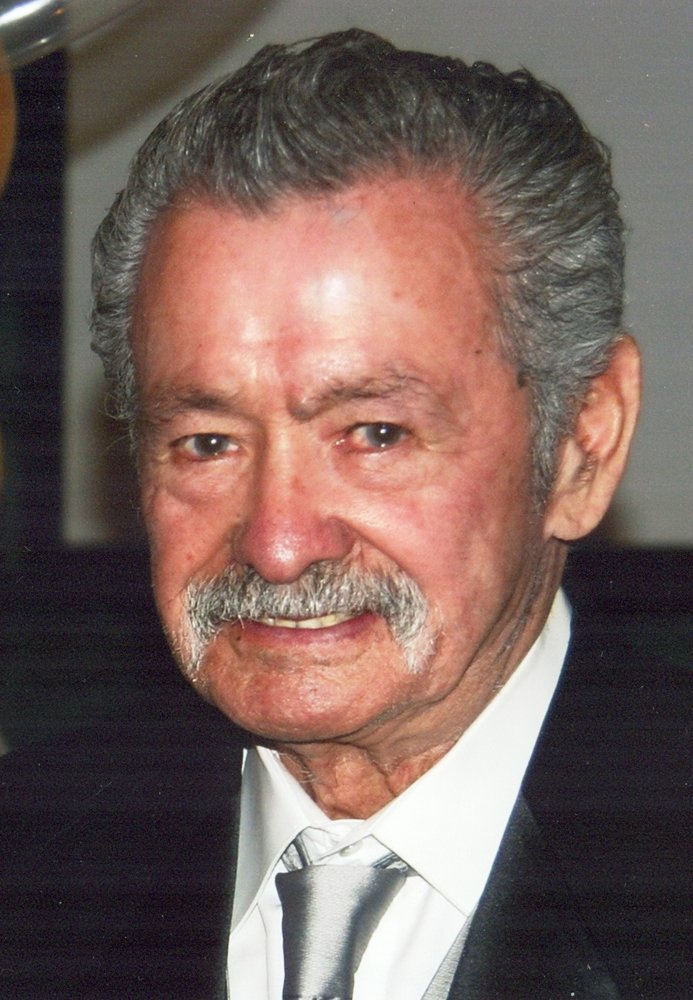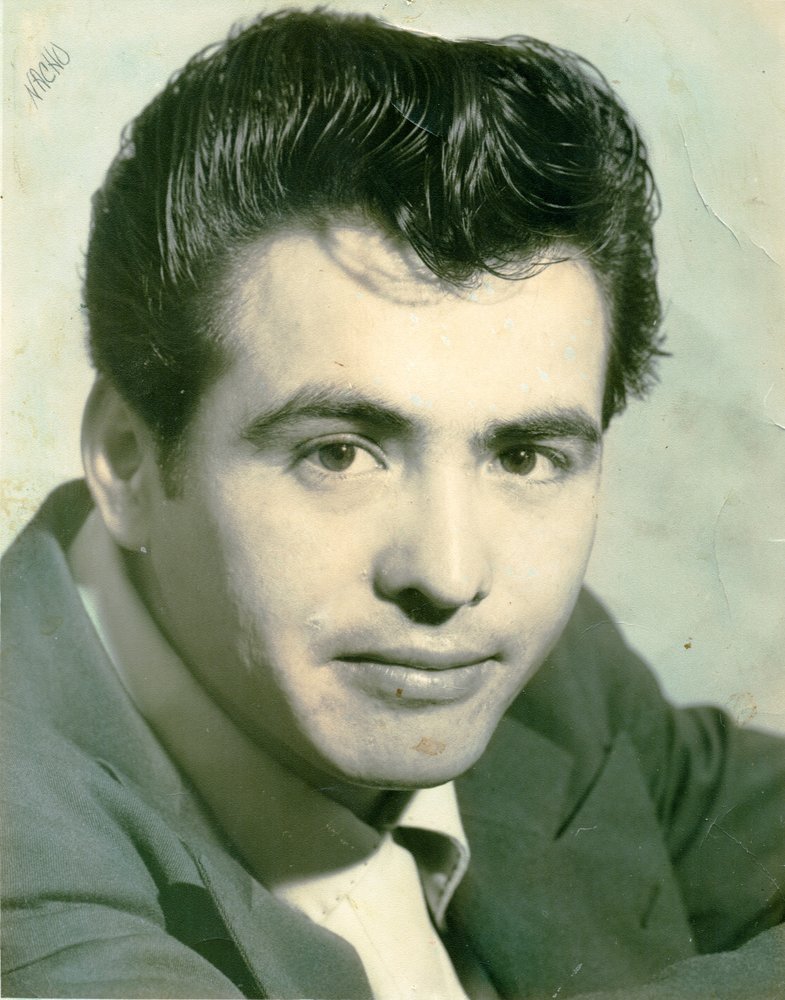 In Memory of
Nacho B. Gonzales
1928 - 2018
Obituary of Nacho Gonzales
Nacho B. Gonzales passed away in Hollister, California on April 15, 2018 at the age of 89.
Nacho was born in Brawley, California on December 29, 1928 and grew up in San Juan Bautista as a young teen. He enjoyed watching any kind of sports but especially liked baseball. He was an avid reader and also enjoyed reading, walking and singing. He loved to sing and any time he could, he would sing with his brother. Nacho worked at Tri-Valley Growers for over 50 years while his wife, Trinie Gonzales, worked at the rival cannery, San Benito Foods. Trinie passed away on December 9, 2017.
Nacho is survived by his children: Ruth Estrada (Ernie), Lisa Gonzales and Monica Gonzales; Siblings: David Gonzales, Tomasa Herrera, Jerry Gonzales, Esther Caloca, Richard Gonzales and Irene Hurtado; Grandchildren: Peter Ray Gutierrez, Robert Salcido, Matthew Gutierrez, Ernie Estrada, Eric Estrada, Bryan Garza and Nathanial Garza; Great-Grandchildren: Gineese Gutierrez, Emma Scout Gutierrez, Sailor Gutierrez, Mattie Gutierrez, Damian Garza, Jaylene Garza, Jayla Garza, Nathanial Garza Jr., Mila J. Estrada, Rosemary Gutierrez and Isabel Gutierrez.
Nacho was predeceased by his parents Ricardo Gonzales and Maria Valderrama; wife Trinie Rodriguez Gonzales; sister Aurelia Flores and daughter Rosemary Gutierrez.
Visitation will held on Sunday, April 22nd from 11:00 a.m. to 6:00 p.m. with the recitation of the Rosary at 5:00 p.m.
On Monday, April 23rd, family and friends will meet at Sacred Heart Church at 11:00 a.m. for a Mass of the Resurrection. Interment will follow at Calvary Cemetery.
Donations are preferred to Mabie Northside Skilled Nursing Facility, 900 Sunset Drive, Hollister, CA 95023 or c/o the mortuary.
Share Your Memory of
Nacho
870 San Benito Street | Hollister, California | 95023
Phone: (831) 637-3757 | Fax: (831) 637-8959 | Email: tmgan@att.net
Office Hours:
Monday - Friday
8:30 AM to 4:00 PM
On Call 24/7