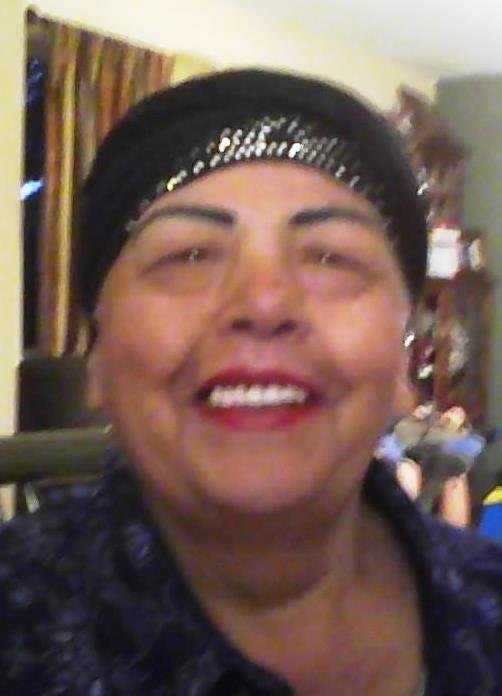 In Memory of
Genoveva G. Rodriguez
1940 - 2018
Obituary of Genoveva Rodriguez
Genoveva Rodriguez, 77, peacefully entered to rest surrounded by her family on March 4, 2018 in Monterey, California.
She was born on September 6, 1940 to Juan and Guillermina Gorena in San Benito, Texas. She enjoyed time with her family, cooking and canning homemade chili. She worked for San Benito Foods for 42 years.
Genoveva is survived by her husband of 59 years, Guadalupe Rodriguez; children: Rosalinda Avila & Justo Avila of Hollister, David & Martha Rodriguez of Los Banos, Guadalupe Rodriguez of Hollister, Martin & Leeann Rodriguez of Australia, Delfino Rodriguez of Hollister, Juan Carlos & Melody Rodriguez of Hollister, Estevan & Richalda Rodriguez of Hollister and Guillermina & Jerry Orta of Hollister.
She is also survived by her siblings: Nene Gorena of Texas, Pedro Gorena of Merced, Olga Grimaldo of Hollister, Eduarda & Efren Del Real of Indio, Joe & Beatrice Gorena of Hollister, Elizabeth & Humberto Casas of Hollister, Susana & Antonio Buena of Hollister and Mary Ellen & Paul Domato of Hollister. Also 20 grandchildren & 12 1/2 great-grandchildren.
Genoveva was predeceased by her parents Juan & Guillermina Gorena and siblings Angie Sanchez, Juan Gorena and Lydia Darias.
Visitation will be on Friday, March 9, 2018 at Grunnagle-Ament-Nelson Funeral Home from 1:00 p.m. to 8:00 p.m. with services at 7:00 p.m.
Interment will be Saturday, March 10, 2018 at 11:00 a.m. at I.O.O.F. Cemetery, Buena Vista Road at Acacia Court in Hollister. A special talk will be held at 4:00 p.m. at the Jehovah's Witness Kingdom Hall, 2410 Fallon Road, Hollister.
870 San Benito Street | Hollister, California | 95023
Phone: (831) 637-3757 | Fax: (831) 637-8959 | Email: tmgan@att.net
Office Hours:
Monday - Friday
8:30 AM to 4:00 PM
On Call 24/7