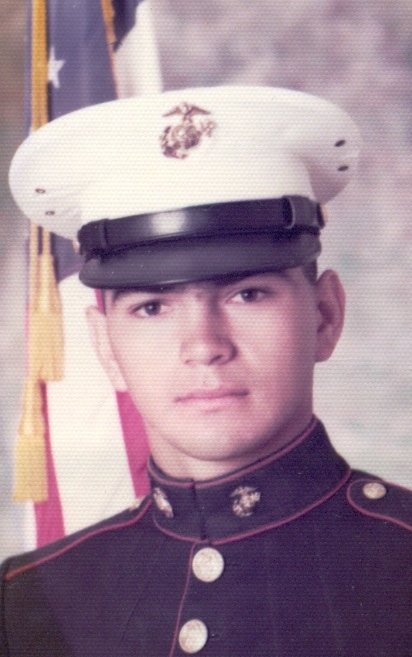 In Memory of
Mitchel Edward Ballesteros
1956 - 2018
Obituary of Mitchel Ballesteros
It is with great sadness that the family of Mitchel Edward Ballesteros, announce his sudden passing on Saturday, February 10, 2018
Mitchel Edward was born on May 13, 1956 (Mother's Day), to the late Ruby and Edward Ballesteros, in Lompoc, California.
He was the beloved brother of Charlotte Gutierrez (Samuel), Roberta Garcia (Philip), Arnold (Stephanie) Ballesteros and Zenida Perez (Jess).
He leaves behind his nephews Arnold Ballesteros Jr., and nieces Adrianna Gutierrez, April Ballesteros, Jessica and Alyssa Perez, several great nephew and nieces, along with uncles, aunts and numerous cousins.
Mitchel graduated from San Benito High School and was a proud veteran of the U.S. Marine Corps.
Services will be on Friday, February 23rd, 2018 at 10:30 a.m. at Grunnagle-Ament-Nelson Funeral Home.
Private Inurnment will be on Monday, February 26th at 1:00 p.m. at San Joaquin Valley National Cemetery in Santa Nella, CA
870 San Benito Street | Hollister, California | 95023
Phone: (831) 637-3757 | Fax: (831) 637-8959 | Email: tmgan@att.net
Office Hours:
Monday - Friday
8:30 AM to 4:00 PM
On Call 24/7