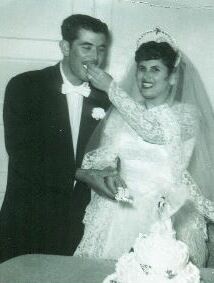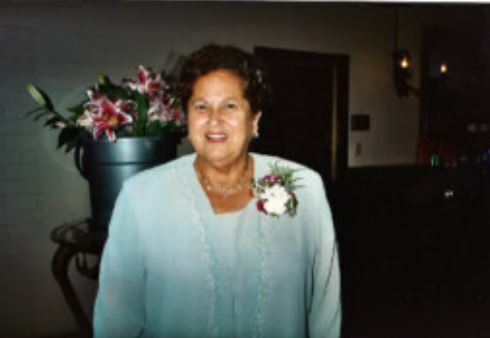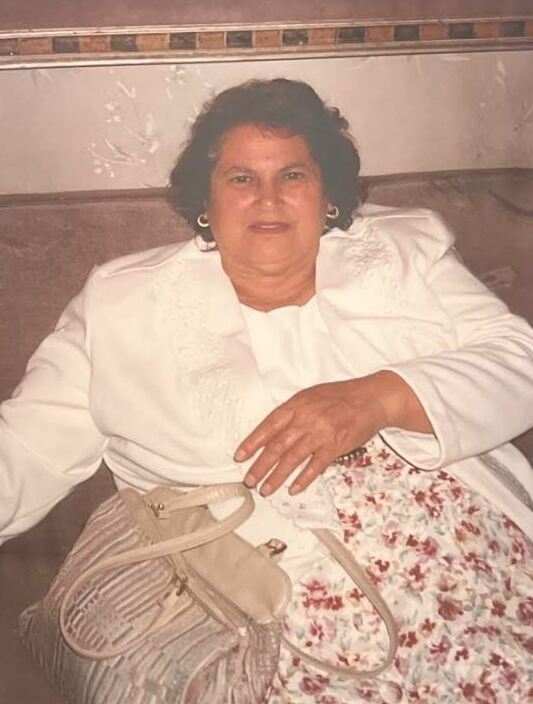 Obituary of Cecilia Ruiz Sanchez
Please share a memory of Cecilia to include in a keepsake book for family and friends.
Cecilia Ruiz Sanchez passed away peacefully in her home in Hollister, California, on November 5, 2023, at the age of 91. She was surrounded by her sisters, brother, children, grandchildren, and others who loved her. Cecilia was born on February 17, 1932, in Hollister, California. She was the first of eight children born to Arcadio Ruiz and Rosa Ruiz of Zacatecas, Mexico. A lifelong Hollister resident, Cecilia attended local schools. Cecilia met the love of her life, Felipe R. Sanchez, in 1956 in Hollister and they were married at the Immaculate Conception church in Tres Pinos, California November 17, 1957; they were married for 59 years until his death in 2017. Outside the home, Cecilia worked in town for Tri-Valley Growers over 30 years. At an early age, she discovered a love of sewing and happily made dresses and outfits for her young siblings, and later for her children. Cecilia shared a love of gardening with her husband Felipe and was especially proud of their backyard filled with rose bushes, fruit trees, and an assortment of flowers blanketing their yard. Family and friends will forever connect Cecilia with her love of westerns in general and of John Wayne specifically; saying his name out loud near her always brought out a shy smile and twinkle to Cecilia's eye. Another connection lovingly linked to Cecilia by those who loved and knew her were the glorious meals that came from her kitchen: enchiladas, menudo, Mexican rice, tamales, and fruit pies all came effortlessly from her and were both commonplace and extortionary. Birthdays, holidays, and family events gave her the opportunity to show love and commitment to her family in a delicious and edible way. Through it all, Cecilia was devoted to her family and considered her life's greatest joy to be a mother to her five loving children; it was in being a mother that Cecilia found the most gratification and happiness. She delighted in her children's lives and accomplishments and was always their strongest supporter. As her family grew and added grandchildren and great grandchildren, her heart bloomed like the flowers in her garden to envelop them all. Holding her children, grandchildren, and great grandchildren filled her heart like nothing else. Cecilia was preceded in death by her mother Rosa, father Arcadio, husband Felipe, sisters Christina Gutierrez, Sandra Rodriguez, and brother Ray Ruiz. Cecilia is survived by her five children: sons Hector R. Sanchez (wife Gloria), Felipe R. Sanchez, Jr., Albert R. Sanchez (wife Davina), daughters Marian R. Sanchez (husband Winston), and Cecilia Mendoza (husband Santiago). She is also survived by her grandchildren Michael M. Sanchez (wife Katherine), Michele S. Samoya (husband Sean), Megan C. Sanchez, Ashlyn A. Canez (husband Breyon), Prince A. Sanchez, and great grandchildren McKinnley, Mason, Madelyn, Brayleigh, and Cashton. Cecilia is further survived by sisters Avelina Enriquez, Alice Denorris, Patricia Salgado, and brother Rudy Ruiz, as well as numerous nieces, nephews, and extended relatives. The family would like to acknowledge and thank Blanca Sanchez and Carla Camacho for their exceptional care and gentle comfort provided to Cecilia in their nearly two years with her, and especially during her final months; their assistance and emotional support to both Cecilia and her family will be forever cherished. Services will be held at Grunnagle-Ament-Nelson Funeral Home at 870 San Benito Street in Hollister, California. Visitation will be on Wednesday, November 15, 2013, from 3:00 pm to 6:00 pm., with recitation of the rosary to begin at 6:00 pm A mass of the Resurrection will begin at 11:00 am on Thursday, November 16, 2023, at St. Benedict's Church at 1200 Fairview Road, Hollister, California; burial to follow at Calvary Cemetery.
Share Your Memory of
Cecilia
870 San Benito Street | Hollister, California | 95023
Phone: (831) 637-3757 | Fax: (831) 637-8959 | Email: Grunnagles@gmail.com
Office Hours:
Monday - Friday
8:30 AM to 4:00 PM
On Call 24/7