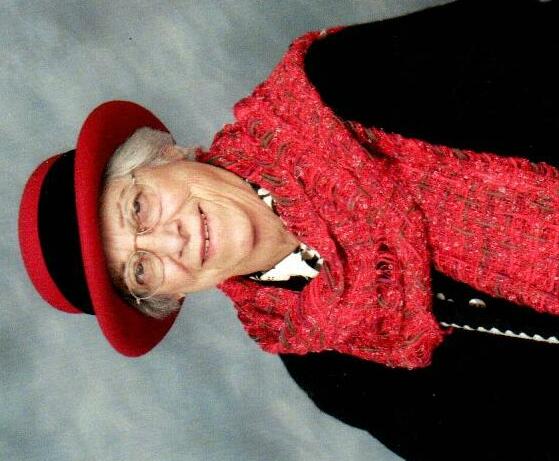 Obituary of Norma Trebino Martinetti
Please share a memory of Norma to include in a keepsake book for family and friends.
Norma M. Martinetti was born Norma M. Trebino in San Martin, California. Her childhood was spent with her family in Hollister, where she attended Sacred Heart School and San Benito High School, graduating in 1939. Norma was raised on her family's property in the Sunnyslope District, where she currently resided. Norma recalls walking to and from school every day, returning home to do her chores on the family farm. She credits Sacred Heart Parish School and San Benito High School with instilling a sense of self-discipline, responsibility and respect for others into their students. After high school Norma attended San Benito Junior College. During World War II Norma enlisted and served in the U.S. Army as a nurse anesthetist and then as a charge nurse at the Amputation Center in Brigham City, Utah. She enrolled at the University of California at Berkeley, where she graduated with a Bachelor of Science degree in Public Health in 1956 and a Bachelor of Science degree in Nursing Education in 1957. She was a current member of the U.C. Berkeley Alumni Association lifetime member. Norma married and resided with her husband in Pittsburg, California where she was very active in the community. She served as chairperson of their Bicentennial from 1974-1978, developed nine acres for a Small World park and served as a corporate bank director from 1974-1985 at Delta Pacific Bank, Pittsburg, California. Norma was instrumental in developing the Pittsburg Art Commission, served as Commissioner of the Pittsburg Historical Resource and is a life member of the Delta Art Association. Norma also developed a private pottery studio and taught pottery classes in her avocation, stonework pottery. Norma returned to Hollister in 1982 following the death of her husband. She is a member of St. Benedict's Catholic Church, the American Legion, the Italian Catholic Federation and the San Benito Chamber of Commerce. She assisted with the development of the Hollister Farmers Market and the Garlic Festival Chamber booth. She was a Gabilan Kinship Center member and a Hazel Hawkins Hospital volunteer for 22 years. She assisted in the establishment of the Louis & Josephine Trebino Memorial Nursing Scholarship in 1970 which has assisted over 30 nursing students since its inception, granting scholarships to San Benito High School students for the past 18 years and to Gavilan College students for the past 10 years. Her ongoing generosity to local organizations such as the YMCA and Community Foundation is a testament to her sense of community and her desire for a better Hollister for future generations. On a more personal level, Norma is known for her colorful hats, her wonderful cooking and baking and her garden full of herbs & vegetables which she shares with family and friends. She enjoys music and opera and spends her late afternoons listening to pieces from her extensive collection. She has traveled the world, enjoying trips to Europe, Australia, New Zealand, Tahiti and Canada. She is still an avid fan of golf, tennis and sailing, yet finds time to read the Wall Street Journal every day. Achievements U.S. Army nurse anesthetist, WWII Bachelor of Science, Public Health '56, Nursing Education 57, University of California at Berkley Lifetime member, U.C. Berkeley alumni association Chairman, Pittsburg Bicentennial Committee, 1974-1978 Commissioner, Pittsburg Historical Resource Life Member, Delta Art Association Member, St. Benedict's Catholic Church Former volunteer, Hazel Hawkins Hospital Former member, Gabilan Kinship Center Corporate Bank Director 1974-1984 Member SBC Chamber of Commerce -1985- Assisted with development of Hollister Farmers Market 1986 Member and Founder of Y.M.C.A San Benito Co- Norma M. Martinetti's service will be held on Friday, June 9th at Grunnagle-Ament-Nelson Funeral Home, 870 San Benito Street, Hollister, CA 95023, at 11:00 a.m. – 2:00 p.m. Following will be the Inurnment at Calvary Cemetery, 1100 Hillcrest Road, Hollister, CA 95023. Per Norma's request, there will be a small gathering at Paine's Restaurant after Inurement.
Share Your Memory of
Norma
870 San Benito Street | Hollister, California | 95023
Phone: (831) 637-3757 | Fax: (831) 637-8959 | Email: Grunnagles@gmail.com
Office Hours:
Monday - Friday
8:30 AM to 4:00 PM
On Call 24/7