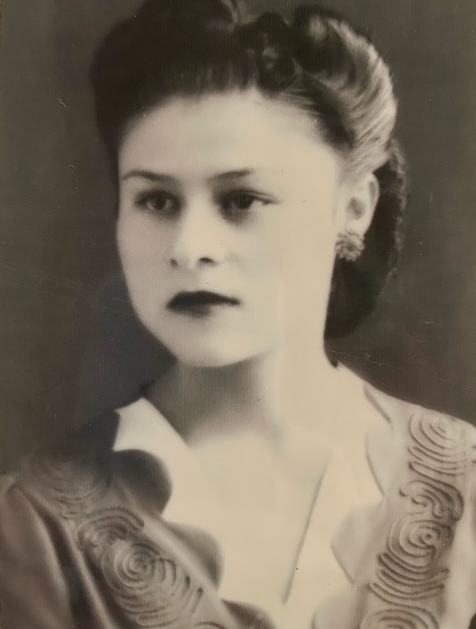 Obituary of Graciela Muñoz Herrera
Please share a memory of Graciela to include in a keepsake book for family and friends.
Graciela Munoz Herrera was born on October 7, 1926, in Zacatecas, Mexico. She was one of eight children born to Leonor Vargas and Manuel Munoz Cabral. She passed away peacefully in her home surrounded by loved ones and her beloved dog Girl on January 27, 2023. Graciela married Joseph Ybarra Herrera in Jerez, Zacatecas on August 18, 1948, at the Santurio de la Virgen de la Soledad located nearby her family home. Immediately following the wedding, she set off for the United States and resided on the Breen Ranch for many years. She was the first of her siblings to migrate to the US, and after a few years they began to follow in her footsteps. She raised her five children, Martin, Robert, Estela, Joseph, and Guadalupe on the ranch. All of which have fond memories of their days growing up on the vast and picturesque property. Graciela worked in the agriculture industry while Joseph worked at the cement plant in San Juan Bautista and in Colorado. They enjoyed spending time at nearby beaches as a family. They also enjoyed spending many a night at the dance hall in Watsonville with their compadres. Graciela and Joseph bought their first home in Hollister circa 1972 and spent the rest of their years there. A few years after settling into her new home, Graciela became a grandmother and took an active role in helping raise Angela and David, the first of many Grandchildren. The next chapter of her life consisted of being a devoted and loving Grandmother. She was happiest when she was cooking for loved ones and had house full to feed. She was known by family and friends for her handmade tortillas, salsas, and her delicious potato salad that was requested by many for celebrations and family gatherings. Graciela was a kind, gentle, and loving soul that will be remembered by her children, Martin, Robert, Joseph and Guadalupe. She will live forever in the hearts of her Grandchildren: Angela, David, Joseph, Noel, Joshua, Neville and Mashawn. She will be cherished by her Great Grandchildren: Courtney, Preston, Deslynn, David, Josiah, Davina, Jayla, Ivy, Keagan, Bailey, Natalee, Nathaniel, Aunaliyah, Stella and her Great-Great Grandchildren: Avery and Elias. As well as many nieces, nephews and Godchildren. She is preceded in death by her siblings, her husband of 52 years, Joseph Y Herrera, her daughter, Estela Herrera and her Grandson Joel. Friends and family are more than welcome to join us in celebrating the life of Graciela immediately following the services at Bonnie's Barn at Swank Farms located at 4751 Pacheco Hwy, Hollister.
Share Your Memory of
Graciela
870 San Benito Street | Hollister, California | 95023
Phone: (831) 637-3757 | Fax: (831) 637-8959 | Email: Grunnagles@gmail.com
Office Hours:
Monday - Friday
8:30 AM to 4:00 PM
On Call 24/7