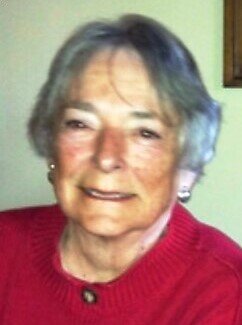 Obituary of Pat Casillas
Please share a memory of Pat to include in a keepsake book for family and friends.
Patricia Casillas passed away at her Hollister residence surrounded by her loving family, after a lengthy illness on June 9, 2022 at the age of 87. Pat (Patsey) Casillas was born on 12-17-34 in Spreckles CA to her parents Isabel (Reinosa) and George Shedden. She had a brother Bill and sisters Louise, Kay and Helen. After losing her mother at an early age she lived with her father, Louise and her family until she was 16. She then moved to Hollister to attend school and live with her dear sister Kay Regan (Pat) and eventually their 3 children, Linda, Bobby and Patrick, who she loved dearly. She went on to marry Emilio Casillas (91) in March of 1957 and they had two children, a son named James Julian who passed away shortly after birth and her daughter Anne who still lives next door to their home. Once in her home in Santa Ana Valley she became part of the large Casillas family who were farmers and found the elderly mother figure in her mother-in-law, Carmen Casillas. Where they baked, canned and played cards at night and made branding iron cookies every Christmas. In the early 70's Bobby and Patrick came to live with her family after the loss of their parents. Pat and Emilio became cattle ranchers since the three kids were still too young to run them. She was known for her wonderful meals at gatherings, brandings at the ranch or at her home. She loved to garden and once was one of the silent co-owners along with good friend Glenn Collins, in a local nursery called the Gilded Lily. She helped people with their flower and vegetables gardens for decades until it sold. She also adored the ocean and weekly you could find her there with her sister Helen as they looked for shells and wildlife or met her niece Cindy Sawyer (Jerry, who was hands down her favorite) for lunch. But one of her greatest loves was being "Aunt Pat" to Patrick's two children Averi Regan Ramos (Tanner) and Rob Regan (Erin) and their children, Coe, Ward and Bobbi Jo. She is also survived by numerous sister in-laws (Mary, Lillian, Helen, Cathy and Joyce), many nieces and nephews in the Casillas family and her Shedden family. She spent the last of her two weeks visiting with all these loved ones and she enjoyed every minute she had with them. Please watch the attached memorial video and you will see the faces of many of her neighbors, close friends and family whom she loved with all her being for 87 years. Per her request, no memorial will be held and any donations wishing to be made can be sent in her name to Visiting Nurses Hospice here in Hollister or the non-profit of your choice.