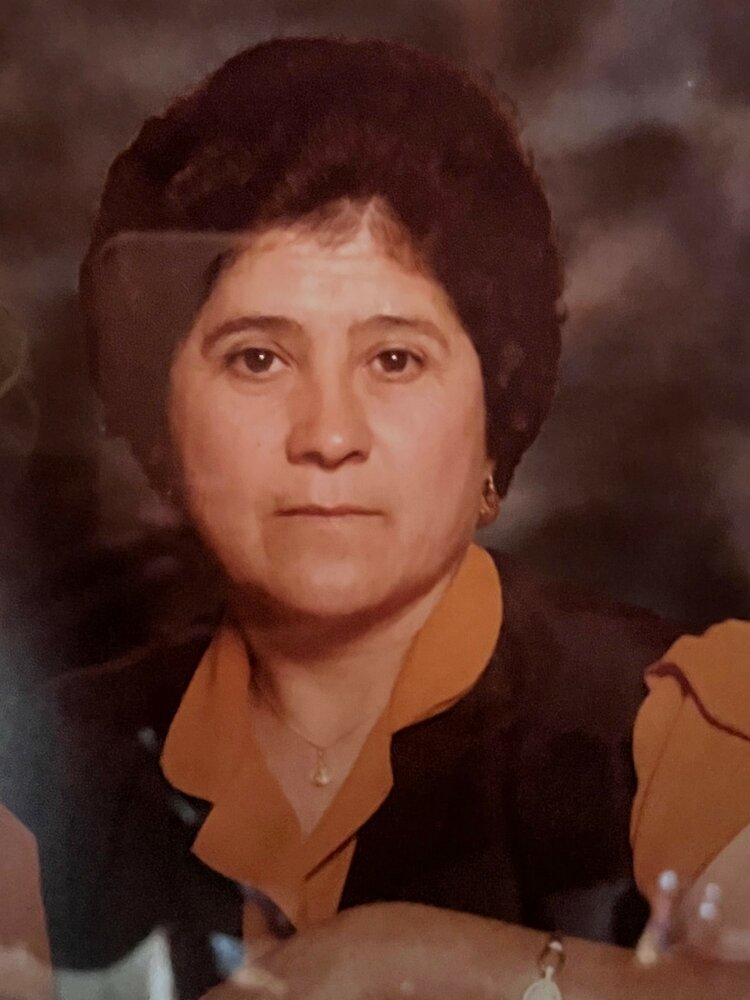 Obituary of Manuela Pasillas Rojas
Please share a memory of Manuela to include in a keepsake book for family and friends.
Manuela Pasillas Rojas was born on December 15th, 1931 in Lodi, California and was the daughter of Felicito Pasillas Avila and María de Jesús Bueno Carillo with 7 siblings. She married the love of her life, Jesus Rojas, in Zacatecas, Mexico and they were married for 66 years, until his own passing. Together, they had 6 children, Manuel, Esperanza, Berta, Eloísa, Maria, and Enrique. Manuela, or abuelita as many called her, had a total of 21 grandchildren and 23 great grandchildren. She was loved by so many and was known for always singing her corridos at family gatherings, opening her home to those needing a place to stay, and for instilling the value of family and unconditional love in others. She will be remembered for the enduring love she had for her husband and her family. Manuela Pasillas Rojas nació el 15 de diciembre en el año 1931 en Lodi, California y era hija de Felicito Pasillas Avila y María de Jesús Bueno Carillo con 7 hermanas/hermanos. Se casó con el amor de su vida, Jesús Rojas, en Zacatecas, México y estuvieron casados durante 66 años, hasta el fallecimiento de él. Juntos tuvieron 6 hijos, Manuel, Esperanza, Berta, Eloísa, María y Enrique. Manuela, o abuelita como muchos la llamaban, tuvo un total de 21 nietos y 23 bisnietos. Era querida por muchos y era conocida por cantar sus corridos en las reuniones familiares, abrir su hogar a quienes necesitaban un lugar donde quedarse y por inculcar el valor de la familia y el amor incondicional en los demás. Será recordada por el amor que tuvo por su esposo y su familia. Visitation will be on Monday May 16th at 11:00 a.m. to 5:00 p.m. at Grunnagle-Ament-Nelson Funeral Home. Family and friends will meet at St. Benedict's Church at 7:00 p.m. for the recitation of the Rosary. On Tuesday, May 17th, a Mass of the Resurrection will begin at 11:00 a.m. with interment to follow at Calvary Cemetery.