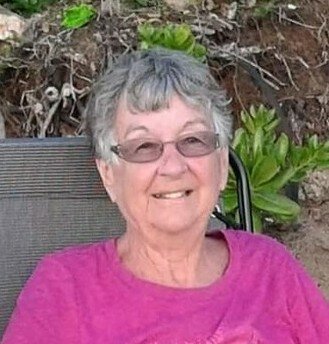 Obituary of Jeanette Viola Whalen
Please share a memory of Jeanette to include in a keepsake book for family and friends.
Jeanette Viola Whalen, age 80, passed away in Hollister, CA on Monday, March 28, 2022. She was at home surrounded by her loved ones. Jeanette was born on September 8, 1941, in Hanford, California to Arvin and Viola Yocham. She had three siblings, Josephine Doty (Delbert – deceased), Kathleen Robinson (Lloyd) both deceased, Deana Pidd (Don), daughters Kim Meno (Archie) – both deceased, Cindy Alnas, stepdaughter's Virginia Whalen-Alvarez, Patricia Whalen-Gonzalez, Jean Whalen. Grandchildren Jeremy Rourick (Cynthia) great grandson Gabriel, Stephanie Fiore (Paul) great-grandson Aceson, Robert Whalen (Josephina) great-grandchildren Jazmin, Michael and Natalie, Joseph Whalen (Yany) great-grandson Joseph, Daniel Alvarez (Amber), Nyane Gonzalez, Derrick Whalen, Michael (Kourtney) great-grandson Makai, Deana (Jake), Dawna (Tristan) great-granddaughter Casey, David Dunn (Linda) great-granddaughter Willow Rose, Zachery Alnas. She was preceded in death by her husband of 42 years Michael Joseph Whalen. Jeanette moved to Hollister in 1943 with her parents and three sisters, whom she remained very close with throughout her life. Jeanette and her sisters would go to their moms house several days a week for coffee and lunch until their mom passed away in 2015. Jeanette graduated high school from San Benito High School in 1959 and moved to Alameda in 1960. She moved to Dublin in 1964 where she raised her daughters, Kim and Cindy. She moved back to Hollister in 1977. For work Jeanette did bookkeeping for Nabisco and her family-owned gas station, before landing at Hazel Hawkins hospital where she worked until she retired. In 1978 she married Michael Joseph Whalen and remained married to him for the rest of their lives. Together they created a loving home for their families and friends that would be the center of many memories for years to come. Together they loved throwing big Fourth of July parties and would host Christmas Eve. Jeanette was a great cook; a few family favorites included her famous rum cake and Momo's Jello. In 1983, Jeanette and Mike purchased their home away from home in Maui. They would visit for several months out of the year where they embraced Hawaiian culture and became part of the community at Valley Isle Resort. They shared their love of the island with their family members by bringing them to experience the joys of Hawaii. Jeanette just sold their condo last year. Jeanette loved to travel. Aside from their regular trips to Hawaii, Jeanette and Mike traveled to Australia, the Panama Canal, and St. Martin among other places. Jeanette also enjoyed taking trips up to Reno with her sisters. Jeanette was active in the Hollister community and would often be found riding around town in the Harley Davidson with Mike. Together Jeanette and Mike ran a skating rink for about 5 years at Bolado Park and ran the concessions for the fair and rodeo for several years. Jeanette lived a full life surrounded by the people she loved. She was a strong, sweet, beautiful soul that was beloved by her family and friends. She didn't need to say much for you to know she would always be there for you. She was a great listener and never judged. She was one of a kind and will forever be in our hearts.