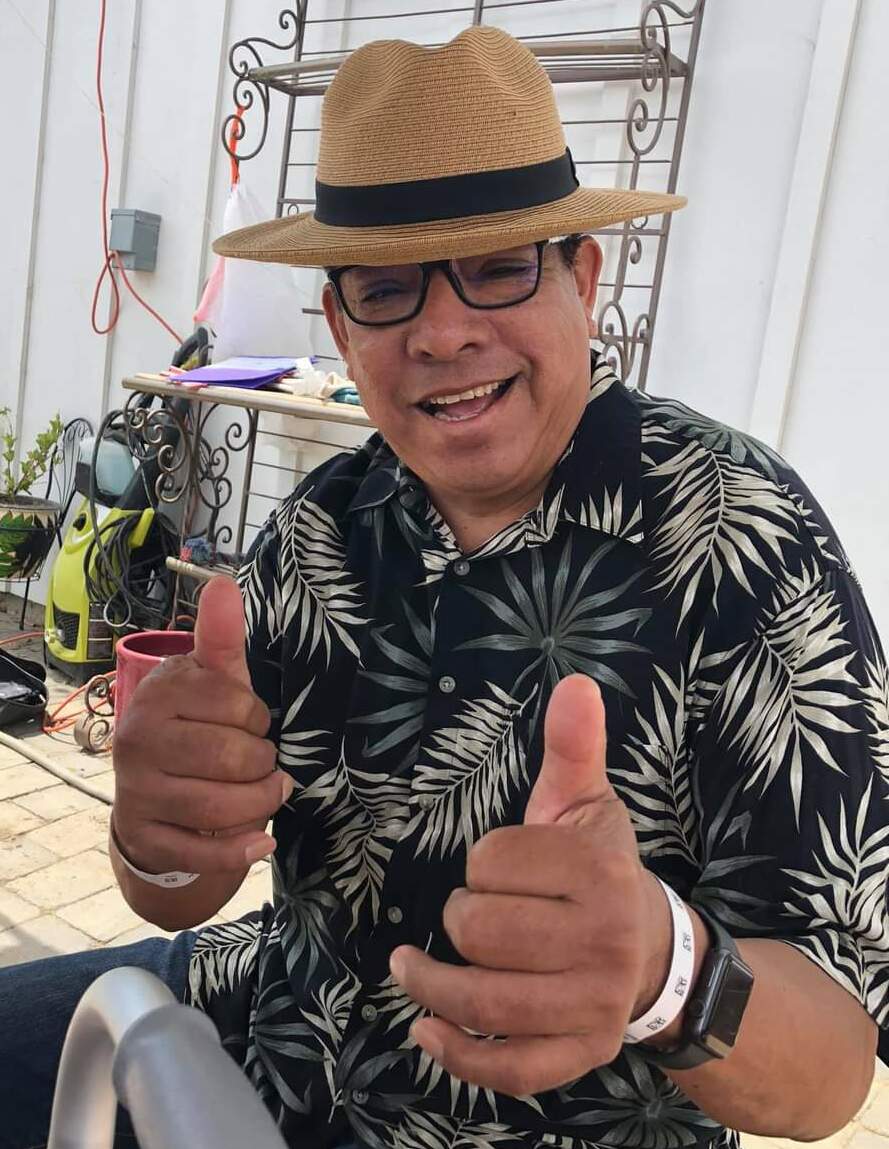 Obituary of Eduardo Cejudo Pen͂a
Please share a memory of Eduardo to include in a keepsake book for family and friends.
Eduardo Cejudo Pena (Eddie) was born in Veracruz, Mexico on November 5, 1960. He attended middle schools in Veracruz and graduated from high school in Boca Del Rio in July 1978. Went on to attend the University Veracruzana, Veracruz MX, and got a degree of Business of Administration. Eddie worked in Chedraui in management/human resource for about 10 or more. Eduardo was a hardworking loving single parent to his two children. He was the perfect role model to all of his nieces and nephews back in Veracruz, Mexico. Eddie enjoyed going out to his beloved Veracruz beaches and bringing all the kids out for a wonderful family time. Eddie had a great taste in clothes and always loved to dapper up. Eddie, relocated to the Bay Area in 1995, San Jose, CA and brought his two kids with him a few years later to come live with him. He worked a few jobs as delivery service person most of his life until he became an OnTrac independent contractor for his last 11 years before he went on to get his license to do taxes. Eddie met his wife in November 2015 and married her in January 2017. Eddie spent most of life working and when he met his wife (Yolanda Nunez) they enjoyed each other's company, cooking, eating out and traveling. Eddie was an amazing story teller, a good cook, loved music, loved to dance and loved his family & his friends. His smile will forever be missed. Eddie is survived by his wife (Yolanda Nunez), daughter, Patricia Cejudo Casteneda & Son, Pablo Cejudo. Brothers: Neto Cejudo, Carmelo Cejudo and sister, Nadia Cejudo. Stepchildren: Kylie Sullivan and Kellen Sullivan. Grandchildren: Phoenix Casteneda, Thomas Cejudo. He was predeceased by his mother Ana Maria Pena Gonzalez, father, Pablo Cejudo Gutierrez and his beloved brother Pablo Cejudo. Eddie was truly a fun caring man and he will be greatly missed by all that knew and loved him.