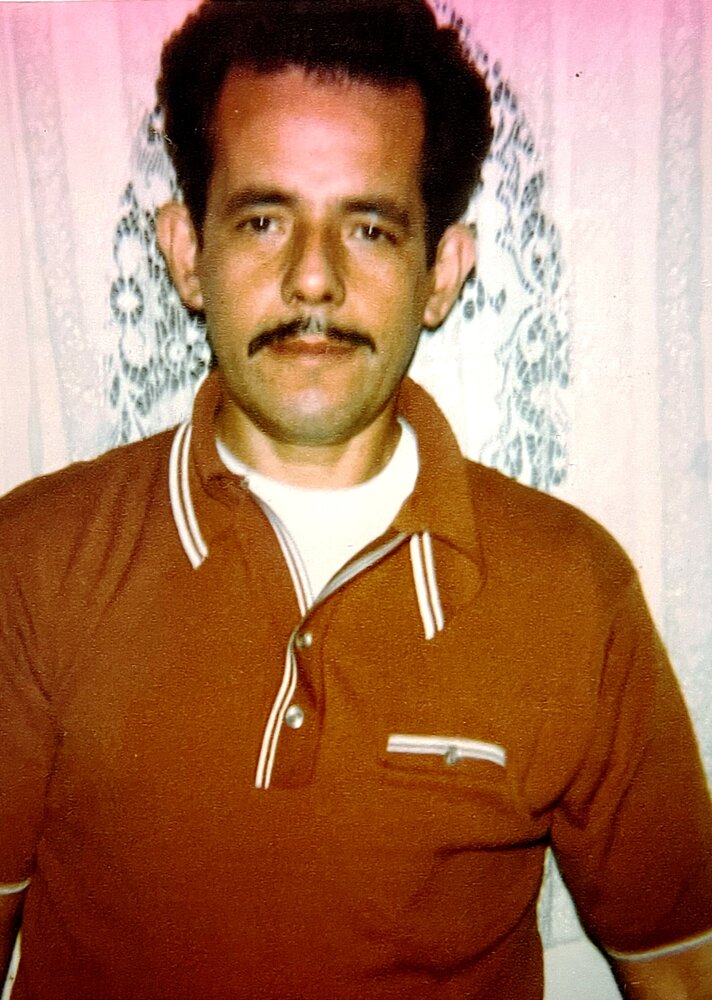 Obituary of Encarnacion Sandoval
Please share a memory of Encarnacion to include in a keepsake book for family and friends.
Encarnación Sandoval passed away peacefully on the 31st of October 2021 at 85 years of age, at his home surrounded by family. Encarnación was born in El Arenal, Jalisco, México to Purificación Zavala Sandoval and Francisco Sandoval on the 14th of October 1936. He attended school until 2nd grade and worked various jobs starting at age 8 to help support his mother and 8 siblings. He met the love of his life, Felícitas Sandoval, and married on the 8th of December 1964. Shortly thereafter, he immigrated to the United States under the Bracero Program and worked in field labor throughout California until he secured a busboy position at Casa De Fruta. In 1981, he became a custodian at San Andreas Continuation School where he worked until 2001 and had fond memories of the school staff and students. Encarnación was known for bringing the party whether it was with his record player and records in his teens and 20s or playing music from sunrise to sunset and bringing mariachis in his adult years. Encarnación enjoyed his time outdoors in his garden of various fruit trees and growing many of his own vegetables and herbs. He had a beautiful rose garden that was often admired by those who passed by. He liked growing large sunflowers every year and was recognized in the Hollister Freelance for his garden in 2007. He also enjoyed painting, especially sites of his hometown, and won an award in the San Benito County fair for his work. Encarnación and Felícitas raised 6 children in the Catholic faith, taught them to value their family and education and instilled in them a strong work ethic and healthy sense of humor. Encarnación is preceded in death by his parents; his beautiful wife Felicitas Sandoval; and son Francisco Sandoval. Also, is preceded in death by brothers: Indalecio; Manuel; Reynaldo; and Natividad. Sisters: Aurora; Francisca; and Rosaura. He is survived by his daughters: Reyna Sandoval Hernandez (and Esteban) of Hollister; Martha Sandoval-Bernal (and Martín) of Santa Cruz; Alma Sandoval Cooper (and David) of Chowchilla; Selena Sandoval of Gilroy; and Yolanda Sandoval Parra (and Andy) of Hollister. He is also survived by his brother José Sandoval; 18 grandchildren; and 14 great grandchildren, and numerous nieces and nephews. The family wishes to extend the sincerest thanks to family, friends and medical providers for their kindness. Visitation will be held at Grunnagle Ament Nelson Funeral Home November 15, 2021 from 1:00 p.m. - 8:00 p.m. with the Rosary recited at 6:00 p.m. Family and friends will meet at Sacred Heart November 16, 2021 for a Mass of the Resurrection at 11:00 a.m. Interment will follow at Calvary Cemetery, located at 1100 Hillcrest Road, Hollister. Donations may be directed to Sacred Heart Church. ____________________________________________________________________________________________________________ Encarnación Sandoval pasó a mejor vida el 31 de octubre de 2021 a la edad de 85 en su casa rodeado de su familia. Encarnación nació en El Arenal, Jalisco, México a Purificación Zavala Sandoval y Francisco Sandoval el 14 de octubre de 1936. Asistió a la escuela hasta el segundo grado y empezó a trabajar a la edad de 8 años para ayudar sostener a su mamá y 8 hermanos. Se casó con el amor de su vida, Felícitas Sandoval, el 8 de diciembre de 1964. Pronto vino a los Estados Unidos por medio del programa Bracero y trabajó como agrícola en varios lugares en California hasta conseguir una posición de ayudante de mesero en Casa De Fruta. En 1981, cambió a conserje en la escuela San Andreas Continuation donde trabajó hasta 2001 y tuvo buenos recuerdos del personal y los estudiantes. Encarnación era conocido por traer la fiesta ya sea con su tocadiscos y discos en su adolescencia y juventud, o tocando música desde el amanecer hasta el atardecer y trayendo mariachis en su edad adulta. Disfrutó su tiempo afuera en su jardín de varios árboles frutales y verduras. Tenía unos rosales hermosos admirados por quien pasaba. Le encantaba crecer girasoles cada año. Su jardín fué reconocido en el periódico Hollister Freelance en 2007. También le encantaba pintar y en especial sitios de su pueblo. Fué premiado por su trabajo en la feria del Condado de San Benito. Encarnación y Felícitas criaron a 6 hijos en la fe Católica, les enseñaron valorar su familia y la educación y les fomentaron el principio moral del buen trabajo y humor saludable. Encarnación fué precedido en la muerte por sus padres, su linda esposa Felícitas Sandoval y su hijo Francisco Sandoval. También fué precedido por sus hermanos Indalecio, Manuel, Reynaldo, y Natividad y hermanas Aurora, Francisca y Rosaura. Sobreviven sus hijas Reyna Sandoval Hernandez (y Esteban) de Hollister, Martha Sandoval-Bernal (y Martín) de Santa Cruz, Alma Sandoval Cooper (y David) de Chowchilla, Selena Sandoval de Gilroy, y Yolanda Sandoval Parra (y Andy) de Hollister. También sobrevive su hermano José Sandoval, 18 nietos y 14 bisnietos. y varios sobrinos y sobrinas. La visitación y el rosario serán el lunes 15 de noviembre de 6-7 pm en Grunnagle Funeral Home 870 San Benito Street. Servicios de funeral serán el martes 16 de noviembre a las 11 a.m en la Iglesia Sagrado Corazón localizada en 680 College Street con Padre Rey oficiando la misa. Entierro será en el Cementerio Calvary 1100 Hillcrest Road in Hollister. Donaciones pueden ser dirigidas a la Iglesia Sagrado Corazón. La familia extiende su más sincera gratitud a la familia, amigos y proveedores médicos por su cariño.
Share Your Memory of
Encarnacion
870 San Benito Street | Hollister, California | 95023
Phone: (831) 637-3757 | Fax: (831) 637-8959 | Email: Grunnagles@gmail.com
Office Hours:
Monday - Friday
8:30 AM to 4:00 PM
On Call 24/7