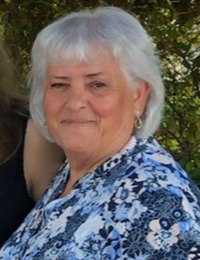 Obituary of Maria Odilia Ketchum
Please share a memory of Maria to include in a keepsake book for family and friends.
Maria Odilia Ketchum passed away in Hollister, California on September 29th, 2021 at the age of 68 years. Maria Odilia Ketchum was a woman who cared for not just her family and friends, but others who crossed her path as well. She enjoyed every minute with her grandkids. She loved to assist at the Immaculate Conception church and different community functions. My mother could not get enough of life. She lived life with a heart to share. She smiled a smile that went for miles. My mother wanted to give the world to others. She will be truly missed! Our hearts will have an ache that will never heal, but the love we have for her will help our wounded hearts smile one day again. We will remember her and say, " She was the best." My mother always had a saying, " When one door closes, another one opens." Don't lose hope. Keep Faith. Lean on each other. By the power of love from the heavens above and those on Earth, we will be together." I love you. Maria Odilia Ketchum, Mother to Steven Freitas and Dianne Slykas, Wife of Raymond Ketchum. Also loving grandmother, Sister, Aunt, cousin, mother-law and friend. Visitation will be on Wednesday, October 6th from 1:00 p.m. to 8:00 p.m. with the recitation of the Rosary at 6:00 p.m. On Thursday, October 7th, family and friends will meet at Immaculate Conception Church in Tres Pinos at 11:00 a.m. for a Mass of the Resurrection. Interment will follow at Calvary Cemetery.