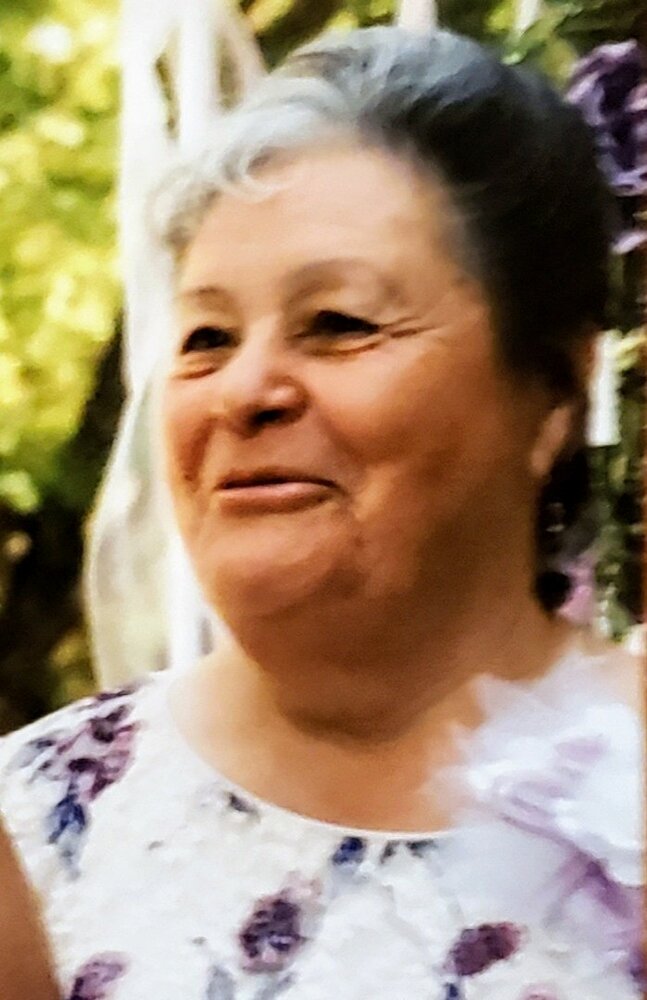 Obituary of Jovita Huerta Solis
Please share a memory of Jovita to include in a keepsake book for family and friends.
With absolute sorrow we announce the passing of Jovita Huerta Solis, 87, our beloved Mother, Grandmother, Great Grandmother, Great-Great Grandmother, Sister, Aunt and Friend. After a battle with lung cancer, she left this world on Sunday August 22, 2021 while surrounded by family at her home in Hollister, California. Born on February 15, 1934 in Villa Guerrero, Jalisco, México to Saturnina Bimbela Huerta and Victorio Marquez Huerta. Jovita married Gilberto Solis on July 25, 1952 in Reynosa, Tamaulipas, México and they arrived in the United States in 1953. She lived in Houston, Texas for 19 years prior to moving to Hollister, California in July of 1972. Jovita earned her citizenship and was naturalized October 25, 1983 in San Francisco, California. All who were fortunate to know Jovita, witnessed her deep dedication to her family and devotion to her congregation. The importance of serving both with immeasurable love and care was at the core of who she was. Jovita was a true matriarch in every sense of the word as she had an innate strength and perseverance that is rare. Through her many roles she wore many hats and was there to offer advice, whether it was asked for or not, and her children and grandchildren knew they could always come to her, and she would always help. She often reminded those she loved to have appreciation for your life, and would ask, "don't you have a conscience?" when your behavior was questionable, and when all else failed the infamous, "ask Jehovah for help" was her final answer. While raising her family, and without any formal education, Jovita worked diligently as a Horticulturist in plant development at Ferry-Morse for over 25 years, and retired in August of 1991. She had a tireless work ethic that was impressive, yet her most significant job was in the roles of Mother and Grandmother, and she took pride in the values she instilled in her children. She taught them that if they were going to cook, they will cook well, and that meant from scratch. And when it was time to laugh, you "rie con todo tu corazón" and make sure to use witty comebacks or don't come back at all. Jovita's strong personality, stoic disposition, kind, caring and compassionate nature will be missed immensely, and our lives will never be as good as it was while she was here with us. Jovita was preceded in death by her Sons: Demetrio H. Solis, Richard H. Solis and Gilbert H. Solis, and Sister Ascension M. Huerta. She is survived by Sons: Luis H. Solis, David H. Solis, Robert H. Solis and Daughters: Esther H. Solis, Sylvia H. Solis, and Monique H. Solis. She also leaves behind 17 grandchildren, 21 great-grandchildren, 4 great-great grandchildren, and Sister: Refugio (Cuca) M. Huerta. A memorial service will be held on Saturday, September 4th 2021 from 11 am – 12 pm at Grunnagle – Ament – Nelson Funeral Home with reception to follow.