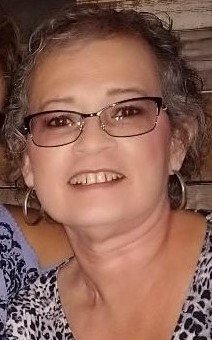 Obituary of Karen Anne Baumgartner
Karen Anne Baumgartner left us to be in paradise on October 20th. Her long battle with Breast Cancer is now over. Karen born in Hollister to Vincent and Jennie Martinez. Was schooled and spent her whole life in Hollister close to her family and friends. Karen biggest love was that of her kids, grandkids and great grandkids. She also loved to crochet and loved making little things for her family and friends new born.
Karen's other love was that of camping and traveling with her family and dancing to Mexican music. In 2017, spending two weeks in Europe in with her daughter was at the top of her list.
Karen is survived by her Father Vincent Martinez (Lydia) of Los Banos, Husband Robert, Son Bobby Martin, Daughter Jennifer Baumgartner, Grandson Angel Martin (Maylani) and Anthony Martin. Great Grandson Isaac Martin, and Great Granddaughter Isabella Martin all of who live in Hollister. Sister Elaine Guttirez of Hollister and Brother Vincent Martinez Jr (Malda) of Granite Bay and many other relatives.
Karen was preceded in death by her Mother Jennie Martinez and her Sister Chris Sanchez.
Karen had many friends and co-workers who she cherished as well.
Visitation will be held on Friday, October 25th at Grunnagle-Ament-Nelson Funeral Home from 10:00 a.m. to 2:00 p.m. Funeral services will begin at 2:00 p.m. followed by interment at Calvary Cemetery.
In lieu of flowers, please send your donation to a Breast Cancer Research of your choice.