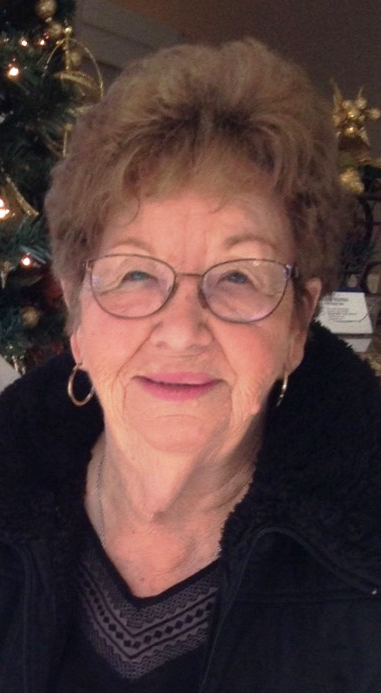 In Memory of
Edna B. Martin
1927 - 2017
Obituary of Edna Martin
Edna Martin, a lifetime resident of Hollister CA passed on May 5th.
Edna received a call she could not refuse. The call was from God and he had some property he needed help with, even God has tenant problems. His call came with an added bonus, she would be reunited with her granddaughter Kim, her brother Julian, her mother, father and so many wonderful friends. After thinking over his offer for three months she decided that her work here was done and she needed to get God's tenants in line.
Edna was an amazing Grandmother, friend and business women. As a Grandmother she loved fiercely, supported like no other, always told you like it was and ended every conversation with 'I love you, you can do anything'. As a friend, many have said once you were a friend of Edna's you had a friend for life. As a business women she was hardworking, always did what she said and treated her clients properties as if they were her own.
Edna is survived by her brother Vincent Arroyo, sister Virginia Garcia and cousin Marie Glaze, granddaughter Julie Rosenau, great-grandson's Bryce and Ellis Rosenau, John Ayres, great-granddaughter Crete Rosenau, Sierra Ayres Parks, great-great granddaughter Charlotte Ayres. She is preceded in death by her brother Julian Arroyo, granddaughter Kimberlie Ayres Farr and her parents Julian and Marie Arroyo.
Services will take place May 27th, 2PM at the Immaculate Conception Church in Tres Pinos (720 Airline HWY, Tres Pinos, CA 95075). Celebration of her life will follow at Paine's Restaurant (421 East St. Hollister, CA 95023).
If you wish to honor her memory, in lieu of flowers please send donations to Hazel Hawkins Hospital Foundation/Mabie Northside, 911 Sunset Drive, Hollister, CA 95023. Donations can also be made online through their website. The donate now button will give donors the opportunity to add the memorial and designation information.
www.hazelhawkins.com/foundation
870 San Benito Street | Hollister, California | 95023
Phone: (831) 637-3757 | Fax: (831) 637-8959 | Email: tmgan@att.net
Office Hours:
Monday - Friday
8:30 AM to 4:00 PM
On Call 24/7