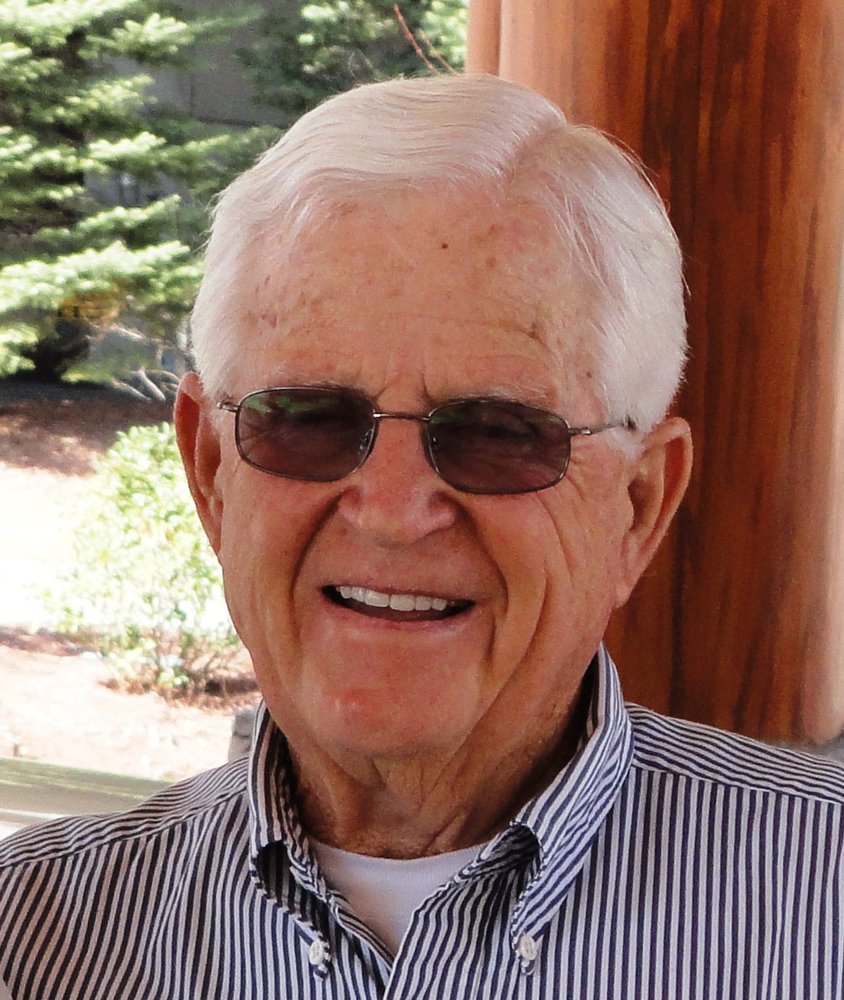 In Memory of
Robert Floyd "Bob" Nichols
1932 - 2017
Obituary of Robert Nichols
Robert "Bob" Nichols passed away unexpectedly on May 4th in Hollister, California. At 15 years old, Bob left Littlefield Texas with his friend and his friend's father. He left behind his parents, 2 brothers and 2 sisters. He pioneered the way for the Nichols' Family to the Bay Area.
Bob served in the Marine Corp during the Korean War. Upon leaving the Marines, Bob ran an auto repair shop with great success. Never one to sit still, he purchased a dump truck. For years he hauled sand, gravel, and dirt all over and from this experience, his love for the road was born. Years later, he purchased an 18-wheeler and drove up and down the west coast.
Bob was no ordinary trucker; he was a gentleman trucker always dressed in slacks and a nice button-down shirt. When he retired from the trucking business to be closer to home, his retirement didn't last long. Due to Bob's vast experience and knowledge of cars and trucks, he was persuaded to come out of retirement to help a few local shops. Bob loved the road, whether it was in his 18-wheeler, his motor home, or just a casual drive in his car. His love and enthusiasm for cars was easy for everyone to see. His one regret, if he had one, was not pursuing a career in automotive design.
Bob had a passion for history, which was evident by his library. This passion shined through in his conversations and stories he would share. Bob was always willing to lend a hand no matter what the need. He was the neighborhood mechanic, handyman and was adept at anything mechanical.
Ten years ago, Bob and his wife Judy moved from their home in San Jose to Hollister, where Bob's parents had once lived. It didn't take long for him to make new friends. His kindness toward everyone and his willingness to help, were some of his greatest traits. Bob often met strangers and would soon call them a friend. In Cielo Vista, his Hollister neighborhood, he was an icon. Molly, his beloved dog and companion, walked the streets and Bob would chat with everyone he encountered. Whether fixing a bike, handing out gum or tootsie rolls, he was "Papa" to many neighborhood kids.
Bob was married to his beloved wife, Judy, for 39 years. His love for her was evident and clear through his actions. He exemplified being a gentleman to the end. Putting others before himself was his way. He is survived by his 7 children, 15 grandchildren and 20 great grandchildren. Everyone had a special place in his heart, which filled him with joy.
Never having a bad word to say about anyone, his positive nature was infectious and inviting. Bob loved life and lived it bigger and fuller than most. His warm smile and sometimes corny sense of humor, as well as his willingness to laugh at himself, were endearing qualities we will all miss. Bob was a loving father, grandparent, relative, and friend to all. But most of all, he was a loving husband to his eternal sweetheart, Judy. This love will be Bob Nichols' everlasting legacy.
870 San Benito Street | Hollister, California | 95023
Phone: (831) 637-3757 | Fax: (831) 637-8959 | Email: tmgan@att.net
Office Hours:
Monday - Friday
8:30 AM to 4:00 PM
On Call 24/7